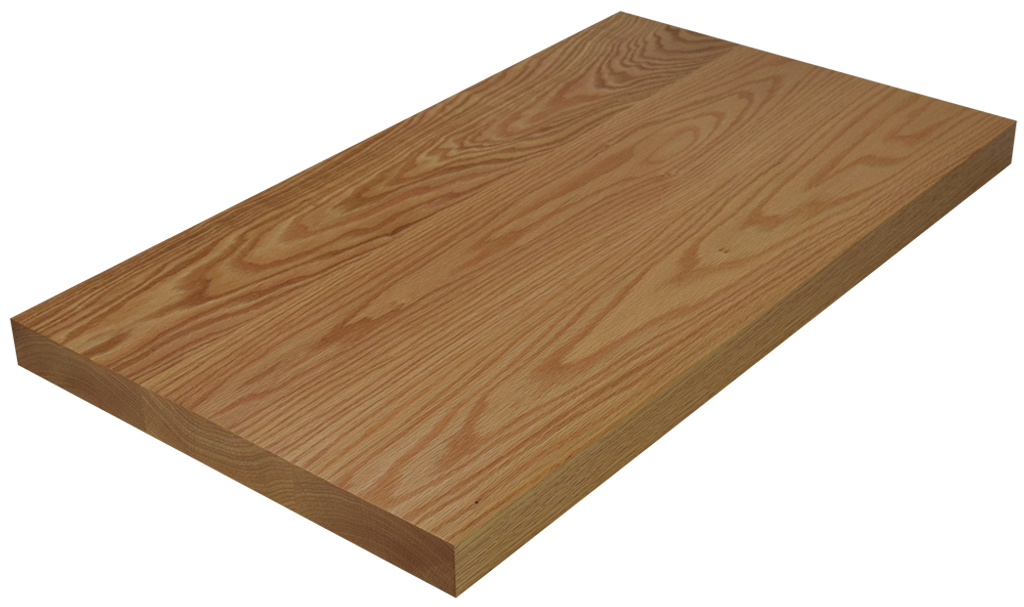 Red Oak Wide Plank (Face Grain) Countertop
Red Oak Countertop Options
Since our butcher block countertops are made to order, you have a variety of options to customize your red oak counter.
Size
We can make Red Oak wide plank countertops up to 1-3/4" thick, 84'' wide, and 162" long.
Finish
Choose from a variety of finish options for your countertop, or leave it unfinished if you would like to complete this step yourself. We offer stain match services if you need your countertop to match other features in your home.
Edge Detail and Texture
Make your countertop stand out with elaborate edge details such as Rustic Edge, French Tradition, and Cove & Bead. If you prefer to have your countertop sanded smooth and have no texture, be sure to select NONE in the Texture Options.
Wire Brushed texture works best on wood with an open grain, such as Red Oak. On other tighter grain wood species the Wire Brushed Texture will not have the same effect and will not be as visible.
Cuts and Countertop Prepping
To make installation easier, we offer custom CNC cuts and countertop prepping. Specify the types of prepping or cuts you want, and provide drawings if applicable.
 Most of our woodworkers are craftsmen from the local Amish community. They provide great attention to quality and detail throughout the manufacturing process.
Shipping Information
All wood countertops are custom made to order. Shipping may vary depending on your customization options. Please provide for a standard lead of 1 to 2 weeks for processing, milling, and shipping of countertop orders.
Original price
$81.56
-
Original price
$81.56