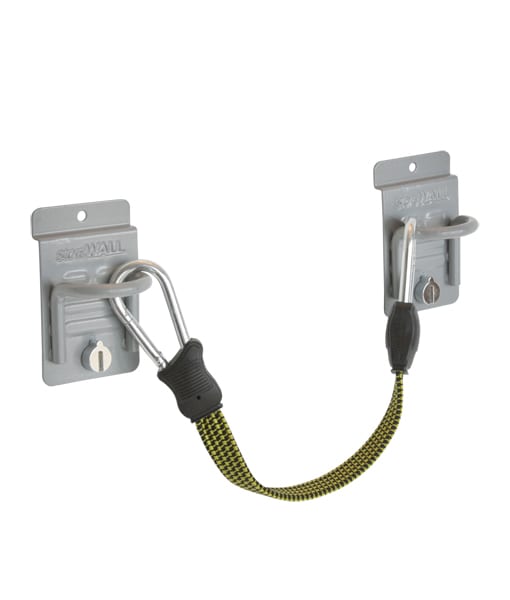 StoreWall Small Bungee Kit
Two closed loop hooks and the 9″ adjustable bungee cord can store a variety of items vertically on the wall, freeing up valuable storage space. Perfect for items such as lumber, hockey bags, or even the patio umbrella. The Small Bungee measures 9″ without clips and extends to 33 inches, clip to clip.
4.5"H x 15"W x 2.5"D unstretched clip to clip.
Sold out
Original price
$29.99
-
Original price
$29.99