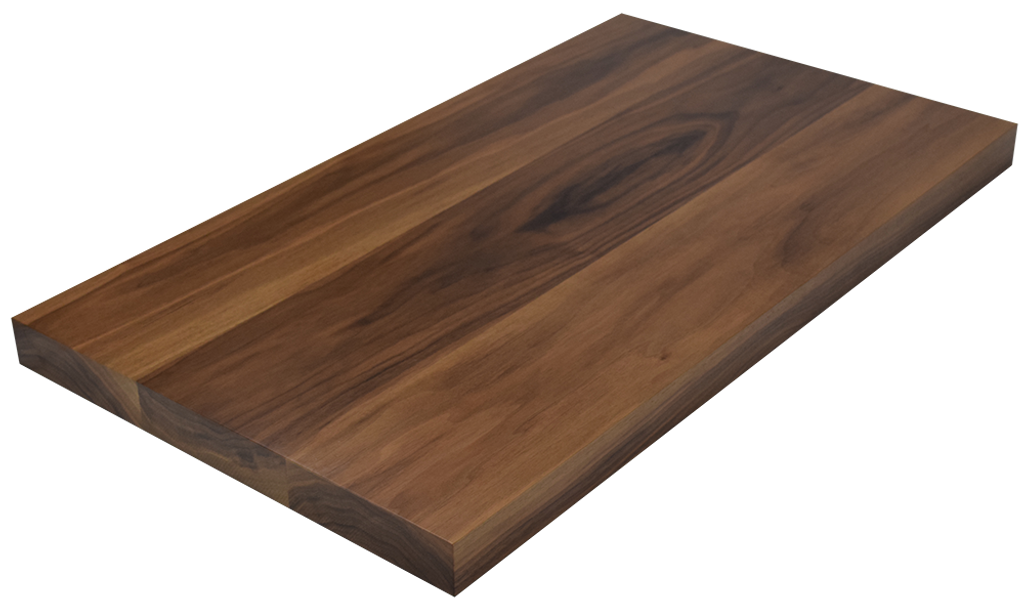 Steamed Walnut Wide Plank (Face Grain) Countertop
Steamed Walnut Countertops contain up to 40% Sap Wood. This low percentage creates an ideal platform for the steaming process to extract and disperse color throughout the board. The steaming process gives the countertop an incredibly beautiful golden brown color than can't be achieved through any other means. If you're looking for a beautiful, vibrantly colored countertop, Steamed Walnut can't be beat!
All wood countertops are custom made to order. All orders revised or cancelled after going into production (within 24 hours after order is received) will have a restocking fee of up to 50%.
If you prefer to have your countertop sanded smooth and have no texture, be sure to select NONE in the Textures Options.
Wire Brushed texture works best on wood with an open grain, such as White Oak, Red Oak, and Ash. On other tighter grain wood species the Wire Brushed Texture will not have the same effect and will not be as visible.
Because each piece of wood has its own unique character, grain and color will vary from the sample images shown.
Steamed Walnut Wide Plank (Face Grain) Countertops ship within 1 to 2 weeks, depending on your customization and finish selection
Original price
$158.12
-
Original price
$158.12